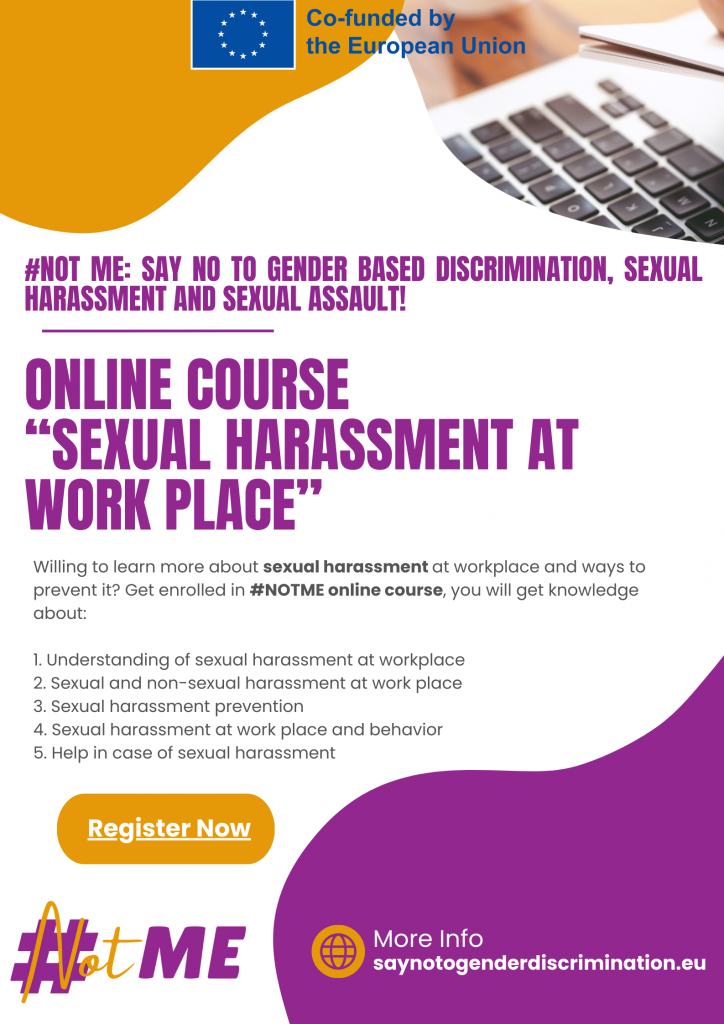 Project Result 3 is finally online! Starting today, you can have the chance to enroll in the online course "Sexual harassment at work place" and learn valuable knowledge on the best ways to prevent harassment and react against it. How to enroll?
Click here and go to "Create new account". After that, please fill the fields with your email address and information to create your account. You will receive an email from the platform: at this stage you can click the link for confirmation. Only after that will you be able to log in on the platform. Go on the left menu to "Site course", choose the course in your language and click on "Enroll me".  Done!
You will see that in each module there are some exercises to complete: you can answer those on paper, but please remember to check the box on the right after you finish each lesson and exercise, so to be marked as being completed. Only the quizzes and the feedback form can be filled directly on the platform.
After completion of at least 70% from the course you will receive a certificate of participation.